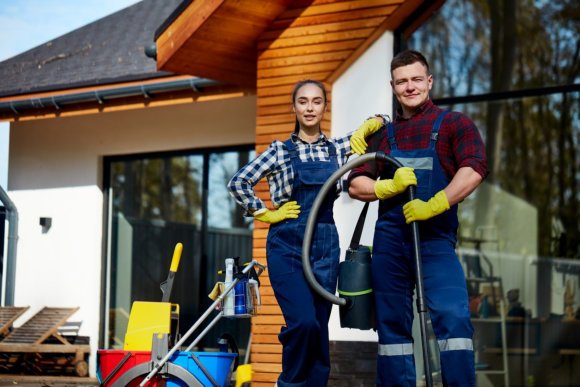 With the holiday season right around the corner, you can expect that more and more people will drop by your home to wish you good tidings. Here are some of the quality cleaning tips to keep in mind so that you won't be caught off-guard when guests come to visit you:
Do the entryway first.
The entryway is the first thing that your guests can see. Thus, it is only right that you start off your cleaning there. Wipe down the front door and replace the doormat.
Keep the kitchen clean.
The holiday season means food! And food means the kitchen. See to it that your kitchen looks and smells nice. If need be, you might need to hire professionals offering general cleaning services in Philadelphia, Pennsylvania just to guarantee the fresh look and smell of your kitchen.
Don't forget the toilet.
Keep the toilet as holy as possible. Guests will come to borrow your toilet after half a day of wining and dining, after all.
Remove bad smells.
After doing all the cleaning, do you still smell something fishy around the home? You may have missed something. Hire a professional cleaner who can provide cleaning services in Pennsylvania for a 100% clean home.
Star Bright Cleaning Service offers the best commercial cleaning service in Bucks County. If you have any questions about our rates or services, please do give us a call.