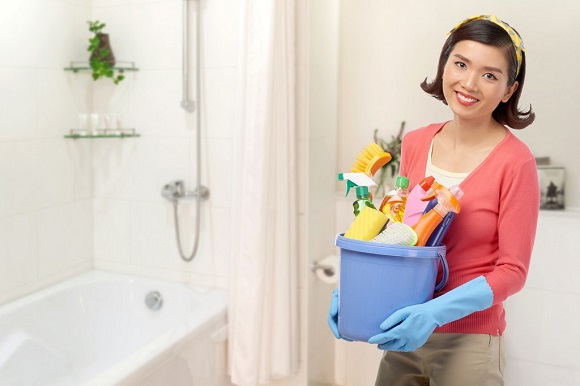 Are you done with your spring cleaning? No judgment if you haven't yet as you can always do summer cleaning!
If you ask us, cleaning in the summer is better in a lot of ways. One, you don't have to face both the pollen outside and the dust inside your home as you try to clean your way up. And two, summer means you have longer days to do some quality cleaning.
So which area should you start with?
Per our provider of general cleaning services in Philadelphia, Pennsylvania at Star Bright Cleaning Service, bathrooms are a good place to begin because they take the most time to clean and they're usually always used especially in the summer.
With that set, here's a quick how-to to properly clean and disinfect your bathroom according to our experts of commercial cleaning in Delaware County:
Remove all the items from your bathroom for an easier and faster cleaning time. Now sweep the floor and dust every nook and corner.
Soak the shower, bathtub, and the areas that need to be cleaned with an all-purpose cleaner.
Leave this be while you wipe down the other areas that do not need any soaking.
Afterward, scrub your shower area and bathtub. Ideally, your solution would have done most of the work and you only need to scrub lightly.
Clean the toilet and target the buildup before flushing
Finish up by mopping the floor
We hope this entry has been informative. For more like this as well as the cleaning services in Pennsylvania you need for your Airbnb unit, new home, or for even your events, call us!