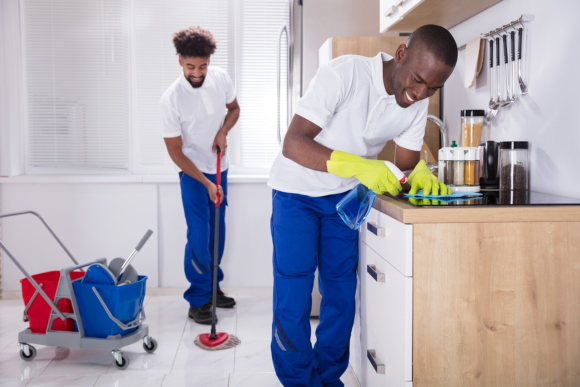 If you are the owner of an Airbnb rental space, skip the overwhelming and stressful part where you have to clean up after your guests. Having short-term guests means more time for you to spend on cleaning. Why not let Star Bright Cleaning Service be your partner in keeping your rental spaces clean for future clients?
Our providers of quality Cleaning Services in Pennsylvania will see to it that the bedsheets are washed, the floors are mopped and well-disinfected, the bathrooms are thoroughly cleaned, and the kitchen and living spaces are wiped properly with disinfectant solution. They also make sure that your Airbnb spaces are spotless and dispose of all the trash so the next guests will enjoy a clean environment.
We understand that a thorough cleaning is very essential when it comes to having businesses like this. Luckily, we are a quality provider of General Cleaning Services in Philadelphia, Pennsylvania. Focus on your sole responsibility of keeping good ownership in this business and let us do all the cleaning that is required.
Choose the cleaning service provider that provides only Quality Cleaning services. To know the scope of our services, do not hesitate to reach out. You may also leave us a message. We are looking forward to serving you soon!