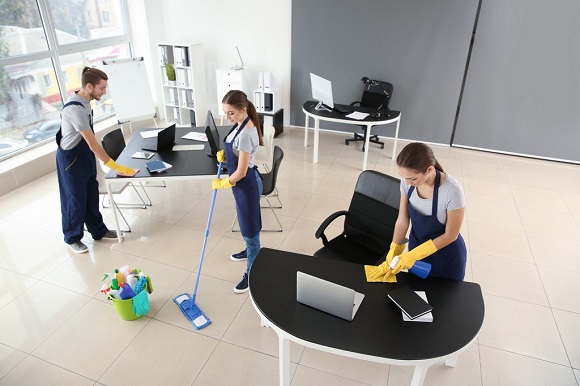 Having a clean office doesn't only help you with organization. It can also impact the workflow in your offices. At Star Bright Cleaning Service, providers of quality and trusted General Cleaning Services in Philadelphia, Pennsylvania, we have professional cleaners who know the way to give your office the clean environment it needs. They are trained in the proper cleaning, dusting, and sanitation of your office spaces.
One of the most important reasons why you should choose our Cleaning Services in Pennsylvania, is because we can help keep your office or retail space clean, dust-free, and properly sanitized. It can prevent the spread of germs, and your staff will be less likely to get sick.
If one of your staff is out sick, your general working environment feels the strain of a missing co-worker. This could also result to a lowered productivity rate of the team as whole. A clean and healthy environment leads to happy office staff and meaningful work relationships. This is why you must consider our Commercial Cleaning Service in Bucks County.
Choosing our Commercial Cleaning in Delaware County can help save you time and money. It can also increase morale in the office. Your staff does not want to spend most of their time cleaning the office; they want to do what they were hired to do. Let your staff work on what they are best at, and leave the cleaning to our professionals.
If you want to know more or avail of the Quality Cleaning services that we can offer, please do not hesitate to let us know. Our lines are open to cater to your cleaning needs.