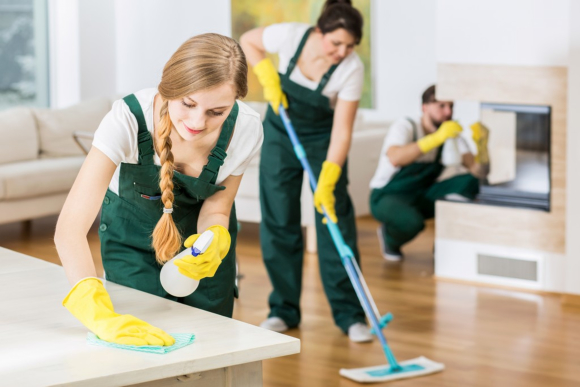 With the health crisis that has affected everyone in the world, it's now common for people to set up a home office for themselves. This is where they handle their work responsibilities. Of course, having a home office also means you'll have to be responsible for keeping it clean and tidy.
While providers of general cleaning services in Philadelphia, Pennsylvania may give your home office a thorough clean, you can do some cleaning yourself too. Here are some decluttering tips you can do:
Do away with non-essentials.
It's understandable for supplies and documents to build up as you work. Try to keep things that are essential.
Take advantage of technology.
Going paperless is also a way to keep your home office tidy. Use project management tools and other technology so you don't need to pile up physical items that will definitely require quality cleaning in the future.
Have a storing system.
Once all the clutter has been removed from your home office, the next thing to do is decide on a system on how you'll store your items. You don't want these essentials to get lost the next time the providers of cleaning services in Pennsylvania comes in. Store them in a way that's easily accessible for you.
Star Bright Cleaning Service is the best provider of commercial cleaning service in Bucks County. You're sure to receive quality service if you give us a call for your commercial cleaning needs.