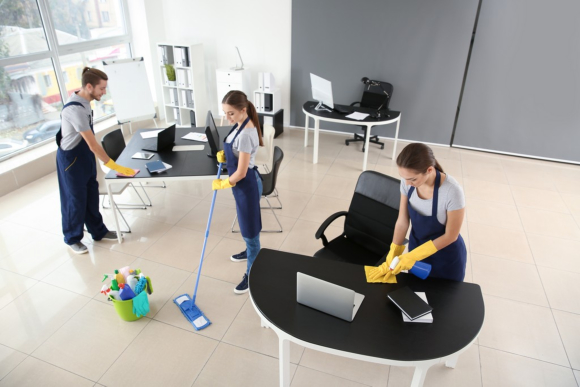 The more organized your office is, the more work you get done. Fortunately, rearranging and moving items around takes only a little time. Follow these tips from general cleaning services in Philadelphia, Pennsylvania, so you can easily start organizing:
Purge your office.
Look around and assess what you don't need or want anymore one area at a time. If something doesn't work, take it out for repair or throw it. Like the cleaning services in Pennsylvania, empty, declutter, and get rid of everything unnecessary.
Gather and rearrange.
Gather up items that aren't put in their places and put them all back.
Establish work zones.
Decide what activities are done in each area of your office and put all the appropriate supplies and equipment into these zones, a task you can get help with from a commercial cleaning service in Bucks County.
Put needed supplies close.
Place all your essential supplies and equipment close. Remember to store or put away things that you now rarely use.
Use a simple yet good labeler.
Choose an easy-to-use label maker and take your time putting labels in all of your bins, shelves, baskets, and drawers to remind you where things are at or help others easily find what they need.
Clear off your desk.
Quality cleaning in the office starts with the simplest task—clearing off your desk. Clean it thoroughly and place back only your essential items for daily use.
Star Bright Cleaning Service provides commercial cleaning in Delaware County. Let us be your office's cleaning partner beginning today!