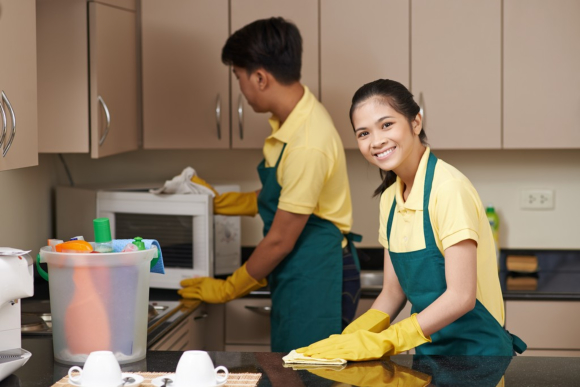 When it comes to giving surfaces quality cleaning, it is essential to have cleaning agents or items that you can use to wipe off the dirt. Paper towels and rags are just two of the major ones that you can use, but which of the two can provide a better clean?
Paper Towels
It's uncommon for professional cleaners that offer general cleaning services in Philadelphia, Pennsylvania, to use paper towels to clean surfaces. Generally, you use paper towels for minor spills or stains. Is there a fresh coffee stain on the table because you didn't put your glass on top of a coaster? Are minor oil splotches visible around the stove? Clean them off with paper towels.
Rags
Now, some cleaners offering commercial cleaning in Delaware County use rags to wipe off dirt on surfaces or polish off cleaning agents. Rags are perfect for large area cleaning as it is reusable, unlike paper towels that you have to throw away after a single-use. Their structural integrity does not breakdown too when they get wet, so they are perfect for repeated use.
Of course, rags aren't the only cleaning tool that is better to use than paper towels when it comes to sanitizing surfaces. Most professional cleaners providing cleaning services in Pennsylvania will use special cleaning cloths such as microfiber towels. However, whether you choose rags, paper towels, or special cleaning cloths, it will all depend on the type of surface you are cleaning as well as the dirt that you are wiping off.
Star Bright Cleaning Service is committed to providing quality commercial cleaning service in Bucks County. Please don't hesitate to book for our services if you need professional cleaners to disinfect your office.