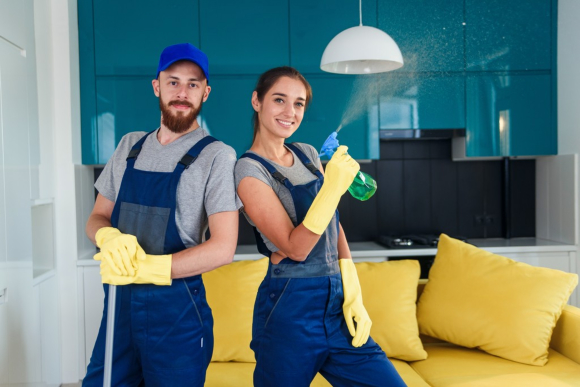 After all the food, parties, and a lot of other stuff from Christmas and New Year celebrations, it's time to clean up. Not sure where to start? Let's help you out! We give you some tips to help you optimize your home's cleanliness
Use Disinfectants.
Remember that we are still facing a pandemic. We do not know that after we went to some places, disease-causing viruses might have been lurking on our clothes and other stuff as we go home. That's why it's important to disinfect regularly.
Wash Your Laundry.
Germs can lurk on any surface, especially your clothes. Thus, you must wash them as immediately as possible in order to get rid of disease-causing germs early on.
Safely Store Hazardous Materials.
Sharp objects, toxic liquids, and other hazardous substances should always be kept in a secure area at your home. If possible, lock them up.
Although our general cleaning services in Philadelphia, Pennsylvania, may no longer serve residential clients, we at Star Bright Cleaning Service hope that we have given you helpful tips to keep your homes clean.
Nonetheless, if you're looking for quality cleaning for pre or post move in or out cleaning or an after-event cleaning, you can count on us.
We offer a variety of cleaning services in Pennsylvania.
Do you have a store, gym, or any commercial establishment that needs a lot of cleaning? You can count on our commercial cleaning service in Bucks County and other areas.
For those who have business operations in Delaware County and need help with cleaning, you can enlist in our service. We also offer commercial cleaning in Delaware County.